Learn how empowering your workers will increase their effectiveness at work!
Over the past two decades, human innovation has fueled the dramatic increase in productivity by properly using technology. The most important part of a successful equation is engaged people!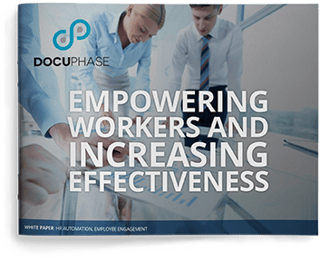 In this white paper, you will learn about:
Managing the departmental divide
Creating trust in the organizational setting
The benefits and rapid implementation of workflow automation
Download your free copy of this white paper now to start learning about empowering your workers to increase their effectiveness.